The online examination (Preliminary and Main) for the next Common Recruitment Process for selection of personnel for Clerical cadre Posts in the Participating Organisations is tentatively scheduled in December 2019 & January 2020. Any eligible candidate, who aspires to join any of the Participating Organisations listed at (A) as a Clerk or in a similar post in that cadre, is required to register for the Common Recruitment Process (CRP Clerks -IX).
The examination will be two tier i.e. the online examination will be held in two phases, Online Preliminary and Online Main. Candidates who will qualify in Online Preliminary Examination and shortlisted will have to appear for Online Main Examination. Depending on the vacancies to be filled in during the financial year 2020-21 based on the business needs of the Participating Organisations and as reported to IBPS, candidates shortlisted will be provisionally allotted to one of the Participating Organisations keeping in view the spirit of Govt. Guidelines on reservation policy, administrative convenience, etc. The validity for CRP Clerks-IX will automatically expire at the close of business on 31.03.2021 with or without giving any notice.
PARTICIPATING ORGANISATIONS
Allahabad Bank
Canara Bank
Indian Overseas Bank
Syndicate Bank
Andhra Bank
Central Bank of India
Oriental Bank of Commerce
UCO Bank
Bank of Baroda
Corporation Bank
Punjab National Bank
Union Bank of India
Bank of India
Indian Bank
Punjab & Sind Bank
United Bank of India
Bank of Maharashtra
The Tentative Schedule of Events is as Follows
Activity
Tentative Dates
On-line registration including Edit/Modification of Application by candidates
17.09.2019 to 09.10.2019
Payment of Application Fees/Intimation Charges (Online)
17.09.2019 to 09.10.2019
Download of call letters for Pre- Exam Training
November 2019
Conduct of Pre-Exam Training
25.11.2019 to 30.11.2019
Download of call letters for Online examination – Preliminary
November 2019
Online Examination – Preliminary
07.12.2019, 08.12.2019, 14.12.2019 & 21.12.2019
Result of Online exam – Preliminary
December 2019/ January 2020
Download of Call letter for Online exam – Main
January 2020
Online Examination – Main
19.01.2020
Provisional Allotment
April 2020
ELIGIBILITY CRITERIA
Candidates, intending to apply for CRP Clerks-IX should ensure that they fulfil the minimum eligibility criteria specified by IBPS in this advertisement
Age
(As on 01.09.2019)
Minimum: 20 years Maximum: 28 years
Relaxation of Upper age limit : As per Govt Relaxation
Educational Qualifications:
A Degree (Graduation) in any discipline from a University recognised by the Govt. Of India or any equivalent qualification recognized as such by the Central Government.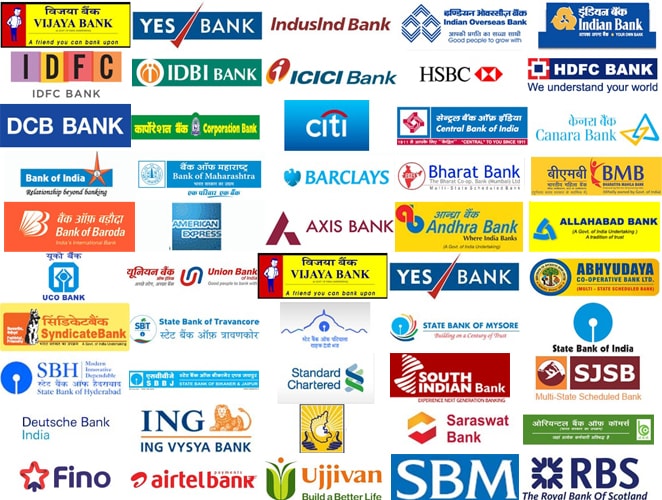 PRE-EXAMINATION TRAINING
Pre-Examination Training may be arranged by the Nodal Banks/ Participating Organisations to a limited number of candidates belonging to Scheduled Caste/ Scheduled Tribes/ Minority Communities/ Ex Servicemen/ Persons With Benchmark Disabilities at certain centres viz. Agartala, Agra, Ahmedabad, Allahabad, Amritsar, Aurangabad (Maharashtra), Balasore, Behrampur (Ganjam), Bengaluru, Bhopal, Bhubaneshwar, Chandigarh, Chennai, Coimbatore, Dehradun, Dhanbad, Gorakhpur, Gulbarga, Guwahati, Hubli, Hyderabad, Indore, Jabalpur, Jaipur, Jammu, Jodhpur, Karnal, Kavaratti, Kochi, Kolkata, Lucknow, Ludhiana, Madurai, Mangalore, Mumbai, Muzaffarpur, Mysore, Nagpur, New Delhi, Panaji (Goa), Patiala, Patna, Port Blair, Pune, Raipur, Rajkot, Ranchi, Sambalpur, Shimla, Shillong, Siliguri, Tiruchirapalli, Thiruvananthapuram, Tirupati, Vadodara, Varanasi, Vijayawada and Visakhapatnam
All eligible candidates who opt for and wish to avail of Pre-Examination Training should fill in the relevant column in the ONLINE APPLICATION. While training will be imparted free of cost, all other expenses regarding travelling, boarding, lodging etc. will have to be borne by the candidate for attending the pre-examination training programme at the designated Centres. Depending on the response and administrative feasibility the right to cancel any of the Pre- Examination Training Centres and/ or add some other Centres and/or make alternate arrangements is reserved
HOW TO APPLY
Candidates can apply online only from 17.09.2019 to 09.10.2019 and no other mode of application will be accepted
Application Fees/ Intimation Charges Payable from 17.09.2019 to 09.10.2019 (Online payment), both dates inclusive, shall be as follows
Rs. 100/- (inclusive of GST) for SC/ST/PWBD/EXSM candidates

Rs. 600 /- (inclusive of GST) for all others
Mode of Payment
: Online
Full Details, Instruction and Official Notification
: Click Here
Apply Now (From 17/09/2019)
:
Tap Here